We at Lynchburg Nissan are totally excited to work with you through the process of finding the right Nissan vehicle for your next adventure. We have an incredible selection of vehicle for you to check out, but we are just over the moon about the impressive 2020 Nissan Armada. This undeniable SUV will give you the access you need to your next great adventure. With this amazing vehicle we are certain that you will be able to experience the adventure of a lifetime.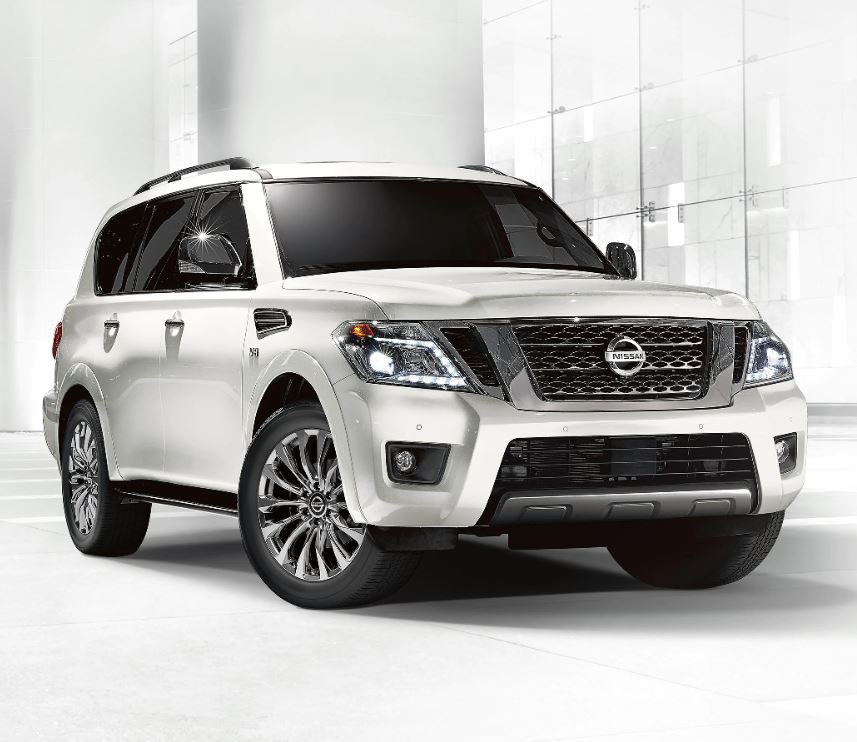 Impressive Power
---
With the 2020 Nissan Armada, you will be able to enjoy every single drive with confidence and comfort. This impressive model boasts a V8 engine that can deliver up to 390 horsepower, as well as an exciting 394 pound-feet of torque. With power like that you can remain on top of your game. You can also look forward to an available 8,500 pounds of towing, a number higher than some small trucks. Towing like this will make it easier than ever for you to bring everything you need on that exciting camping trip.
You can also get excited about the available intelligent all wheel drive. This amazing feature allows you to easily remain in control when traveling in inclement weather, or on questionable surfaces. Keeping your traction no matter where you head is key, and with the 2020 Nissan Armada, you can get just that.
Total Comfort
---
In addition to the long list of impressive performance features, you can also get excited about an incredible selection of comfort features. This model boasts an incredible amount of space for you to take advantage of. With the 2020 Nissan Armada, you can find the perfect spot for every small driving necessity. Maps, pocket change, receipts and water bottles all have a home in this thoughtfully organized cabin.
In addition to incredible space throughout the vehicle, you can also get excited to check out the long list of available luxury features. This beauty offers up with a long list of trim levels that will allow you to really configure your experience. With premium materials as well as undeniable technology, you can truly remain at the top of your game.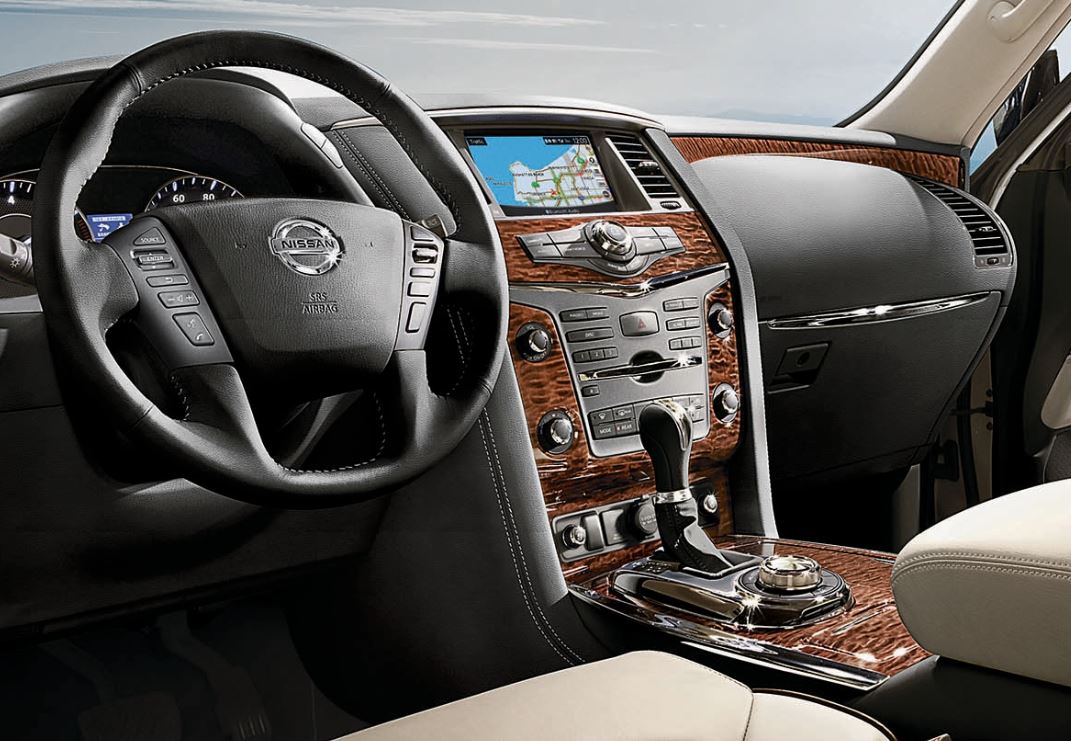 Excellent Technology
---
With excellent technology, you will be able to remain connected to family and friends. This beauty offers up with access to Apple CarPlay and Android Auto, making it seamless to reach out to those you love while on an exciting adventure. You can also utilize these features to catch up on your favorite podcast, or listen to the latest album, keeping you and your passengers endlessly entertained.
Finally, through utilizing the latest technology, you will find that the 2020 Nissan Armada works to keeps you safe throughout every adventure. This vehicle gives you access t come of the most exciting safety features achieved through technology. One of the most important things to look at when buying a vehicle is the protection that it can provide you with. Nissan gets this, and the 2020 Armada puts it into motion. With available Automatic Emergency Baking, Intelligent Blind Spot Intervention, Lane Departure Warning, and Intelligent Lane Intervention, you will surely feel some extra peace of mind.