When you want a compact sedan that delivers a dynamic driving experience and a high level of technology, the Nissan Sentra might just be the perfect fit. An attractive exterior and comfortable interior will satisfy your most basic senses, and the performance and additional features help take every drive to the next level. Check out the latest Nissan Sentra models at Nissan of Lynchburg today!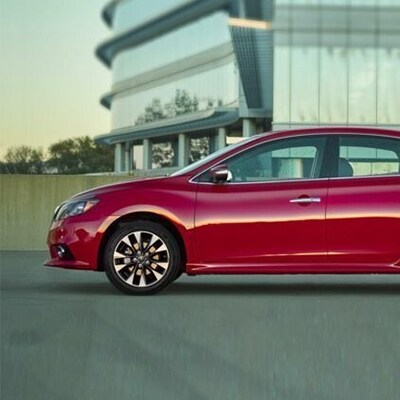 Sporty Design
Take one look at the 2019 Nissan Sentra and you'll know that you're looking at a car that is fun to drive. The angular upper grille and sharp LED headlights make an immediate visual impact. The air dam is sculpted and sharp, giving the new Sentra a sports-car inspired edge, and the hood creases add to the aerodynamic looks of this compact sedan. The sweeping character line on the doors feels aggressive without being obnoxious, and the lower door sills provide yet another athletic touch.
An Inspired Interior
Take your seat inside the new Nissan Sentra and you'll feel like you've settled into a legitimate sports car. The all-black surfaces are trimmed in either satin silver or red accents, and the design is simple and straightforward. The dashboard sweeps inward at the center to put your center stack controls closer to the driver's seat for easier access. The lower center console features a pair of cup holders that fall easily to hand, and a storage area that is perfect for hiding valuables or just storing your phone someplace safe.
Upholstery options include contrast-stitched leather and charcoal sport cloth options that provide a premium feel that is easy to maintain. Opting for the NISMO Sentra will earn you deep bolstered seats that hold you in place while driving exuberantly, and heated seats can keep you warm when things start to cool off.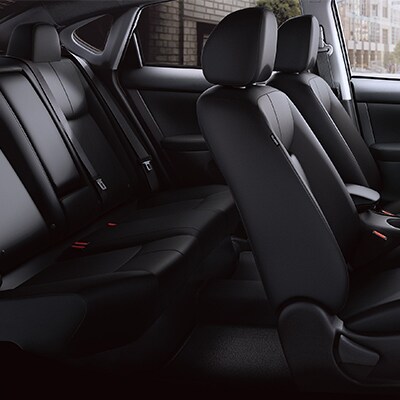 Performance
When it's time for you to pick the perfect Nissan Sentra model, you'll have a pair of efficient four-cylinder engines to choose from!
The primary engine is a 1.8-liter unit that churns out 124 horsepower and 125 pound-feet of torque, and it's paired with an ultra-smooth continuously variable transmission that delivers excellent fuel economy. With up to 29 mpg city and 37 mpg highway, choosing a Sentra with this engine on board will help you stretch your fuel budget so you can take on that weekend road trip without guilt.
If you want a little more power under your right foot, the Sentra SR Turbo is here for you. As the name implies, this model features a turbocharged 1.6-liter engine that generates 188 horsepower and 177 pound-feet of torque, and thanks to forced induction you'll still earn a respectable amount of fuel economy as well. At up to 27 mpg city and 33 mpg highway, you'll enjoy turbocharged performance without breaking your fuel budget.
Drivers who still enjoy a manual transmission will find what you're looking for with the Nissan Sentra NISMO. Available with a six-speed manual, additional aerodynamic enhancements and a sport-tuned suspension, this is the Sentra to buy if you want to spice up your daily drives.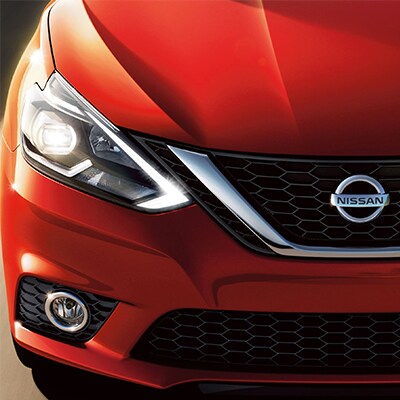 Safety
With Nissan Intelligent Mobility on board, you'll have a host of features that help you stay safe on the road. Forward collision alert and automatic emergency braking protect you from unexpected accidents in front of you, while blind spot warnings and rear cross traffic alert have your back. Adaptive cruise control helps take the stress out of driving in heavy traffic, so you can stay behind the wheel for longer without as much mental exhaustion.
Stay Connected
With Apple CarPlay and Android Auto on board, pairing your smartphone with your Nissan Sentra is easier than ever. These apps mirror your phone's interface on the built-in infotainment display for easy access to maps, music, phone calls, and more. Even better, the voice activation works just like it does on your smartphone as well, so you can say a command and never have to take your eyes off the road.