With a renewed sense of elegance and a more powerful engine under the hood, the 2020 Nissan Sentra delivers a driving experience that all Lynchburg drivers are sure to love. Improved technology and comfort inside go even further to enhance your driving experience, and you can find it all in the new Nissan Sentra inventory at Lynchburg Nissan.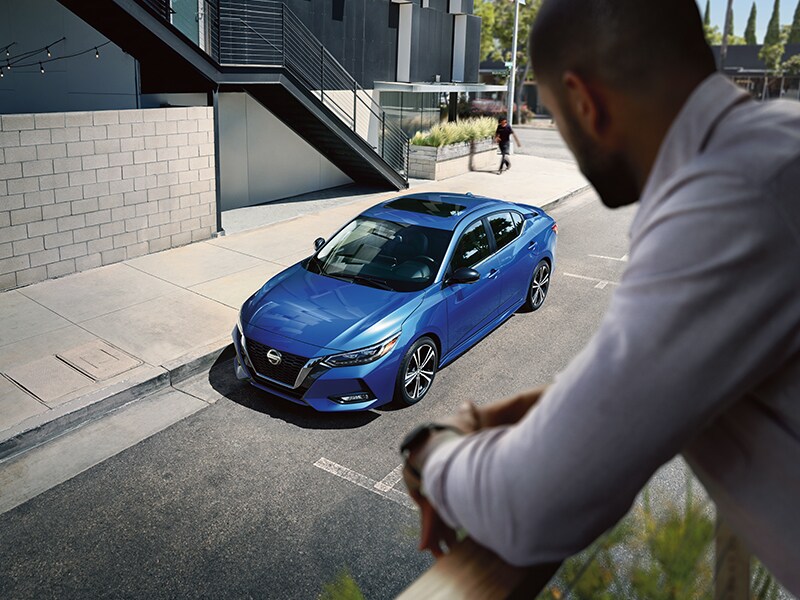 2020 Nissan Sentra Performance
The new Nissan Sentra is powered by a 2.0-liter direct injection four-cylinder engine that delivers a blend of power and efficiency that you'll always enjoy. At 149 horsepower and 146 pound-feet of torque, you'll have a satisfying level of power under your right foot, while 39 mpg highway helps make your daily drives easier on your wallet. Who knows, you may even be willing to take on that big summer road trip in your new Sentra!
Advanced Safety Technology
The 2020 Nissan Sentra uses advancements in driver assistance technology to keep you safer than ever behind the wheel.
Automatic Emergency Braking with Pedestrian Detection:By constantly scanning the road ahead using both radar and cameras, this feature protects you from a wide range of collisions. You'll be warned when rapidly approaching a vehicle or pedestrian so you can take the necessary action. If you don't automatic braking can step in to slow you down and reduce or avoid the impact.
Rear Automatic Braking:Have you ever accidentally backed into a pole or parked car in a tight parking garage? Say goodbye to that scenario with Rear Automatic Braking. At low speeds it can prevent impacts with objects behind you, saving your bumper and your insurance premiums.
Blind Spot Warning:Even the best, most attentive drivers have made a lane change, completely unaware that they forced a vehicle near them to take evasive action. With blind spot warning you'll always know about vehicles in adjacent lanes so you can make more informed decisions on the highway.
Rear Cross Traffic Alert:This feature helps in one of the most dangerous driving situations. When you're backing out of a parking space or driveway into traffic, you are literally a sitting duck if there is oncoming traffic. This feature warns you of approaching vehicles so you can wait for a safer time to emerge into traffic and get on with your day.
High Beam Assist:Have you ever been flashed by an oncoming vehicle only to realize that you had been blinding them the whole time? With High Beam Assist, your new Nissan Sentra will automatically dim your high beams when you approach oncoming vehicles so you can both see clearly without glare causing a hazardous situation.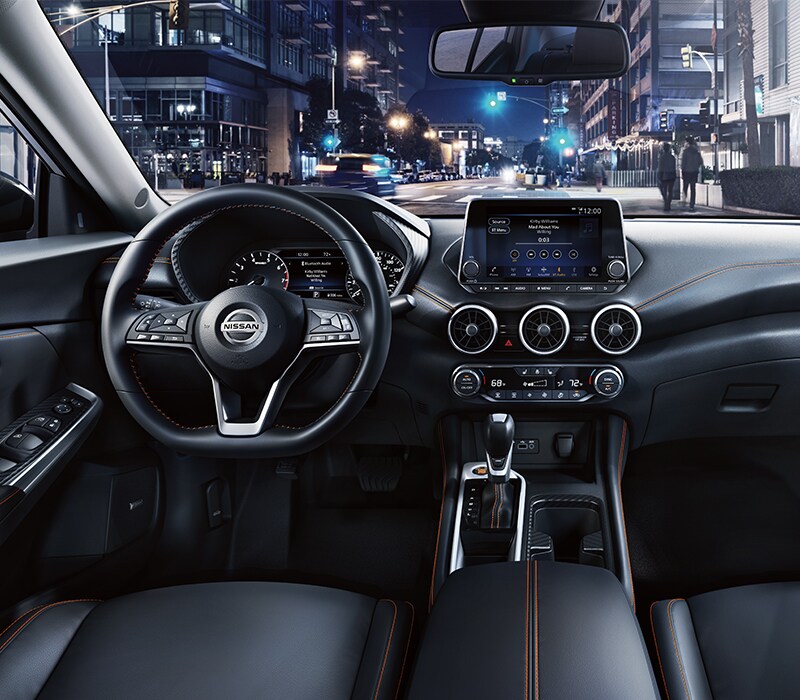 Keeping You Connected
The 2020 Nissan Sentra for sale at our dealership in Lynchburg makes it easy to stay in touch while you're on the road. For starters, Apple CarPlay and Android Auto capability give you an easy and intuitive link with your smartphone. These features not only sync with your smartphone, but they actually mirror the interface to give you something you're already familiar with. You even get third-party app access to Spotify, WhatsApp, and more, so you'll never be without your favorite apps.
Dial up your audio experience with the available Bose® premium audio system. Eight speakers are strategically placed throughout the cabin to give you a full sound experience you'll always enjoy.